Reporting On The First Round Of IRS Campaigns in a post-Cyclone Idai Mozambique
Immediately after Cyclone Idai struck Mozambique and the surrounding region in March 2019, The MENTOR Initiative mobilised their Emergency Team to start preparing for what we knew to be an incoming "Second Wave". Our history and expertise working to reduce and prevent deaths and suffering from vector-borne disease in humanitarian emergencies.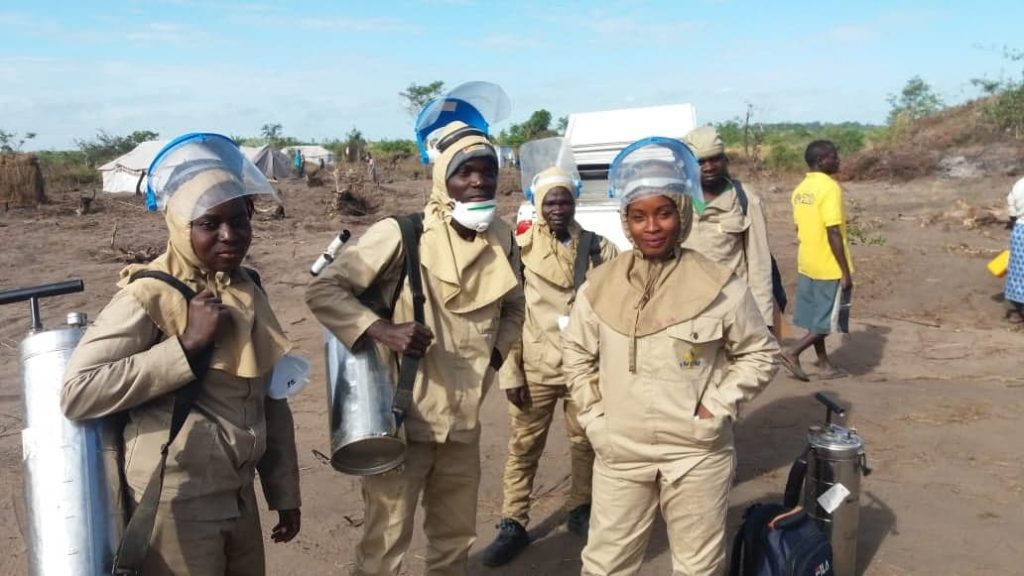 Moving straight into the region with our "tried and tested" Integrated Vector Management (IVM) response, The MENTOR Initiative Emergency Team established working partnerships with key stakeholders and logistics routes for the required resourse distribution. Simultaneously, preparations for Indoor Residual Spraying (IRS) training began, and the mounting local force of volunteers and MENTOR staff started recruiting to expand our numbers and network – crucial to ensuring maximum coverage.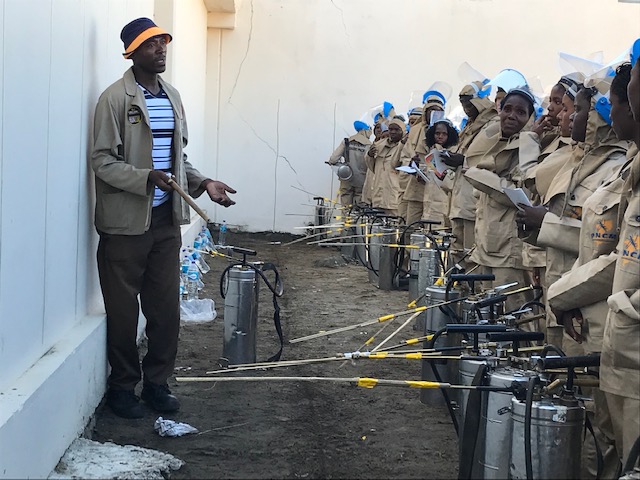 As the first group of volunteers and staff completed their training, they were deployed into the target districts to begin rolling out the IRS. Spray teams featuring both men and women worked both with communities in their own existing residence and with displaced communities in resettlement and temporary accommodation, providing protection across the entire target populations. Community leaders help to ensure access and "buy-in", and a planned "mop-up" campaign will retrace the Phase 1 IRS campaign's steps and arrange for any missed or newly-constructed sites to be sprayed, accounting for the changing population dynamics in these emergency environments.
Phase 1 of the IRS campaign covered 4 districts; Beira, Buzi, Dondo, and Nhamatanda. In total, The MENTOR Initiative managed:
– To spray 113,736 households with IRS
– To protect 476,963 people from diseases like Malaria
– A total coverage rate of 93% for the targeted districts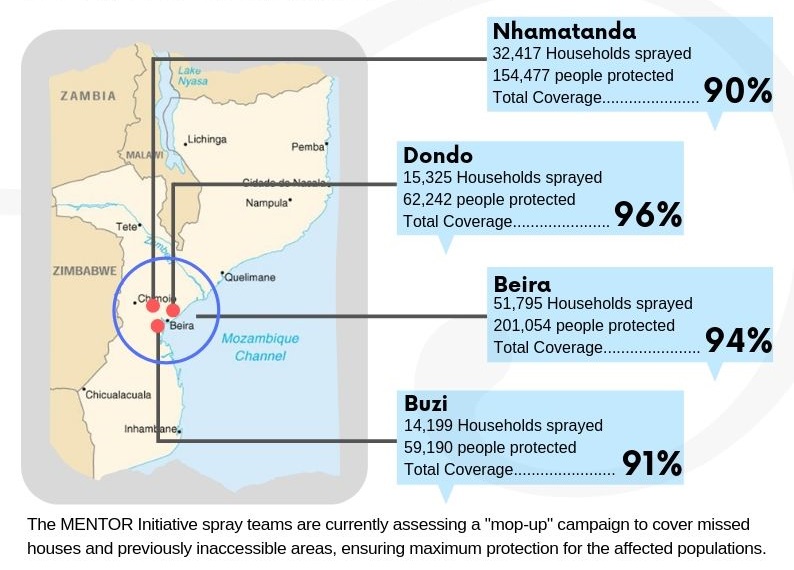 In support of the IRS campaign achieving maximum coverage, the general public and would-be beneficiaries needs to be notified of the intended activities and what they can do to facilitate this process. To ensure their comfortability and community acceptance of the spray-teams entering their homes in full Personal Protective Equipment (PPE) and dispensing insecticidal chemicals, a public awareness campaign collaboration between MENTOR and the Ministry of Health (MOH) National Malaria Control Program was initiated. Using national television broadcasting with known local personalities to communicate the important message of disease prevention to the beneficiary communities, along with mixed-gender spray teams ensuring cultural appropriateness in flexibility in delivery, Phase 1 of the IRS campaign achieved very high rates of coverage in difficult working conditions very quickly.
In addition to these wide reaching messaging campaigns, MENTOR in collaboration with the MoH trained 20 community mobilisers, tasked with tailoring the Information, Education, Communication (IEC) messaging to the local community audience. Additionally, in maintaining the highest standards of practice among the local staff and volunteers, The MENTOR Initiative and the MoH recruited, trained, and deployed 4 Prevention Officers to improve the national strategy, and additional technical coordinators to run two-day trainings on improved safety, ensuring maximum coverage, and improved data collection.
[Best_Wordpress_Gallery id="7″ gal_title="Mozambique Update 2″]
The MENTOR Initiative would like to sincerely thank all of the volunteers, stakeholders, and partners involved with delivering this programme, and special thanks to USAID and the U.S Office of Foreign Disaster Assistance, without whom this life-saving work wouldn't be possible.
To read more, please click here: