The protracted humanitarian crisis in northeast Nigeria has now lasted over 10 years. It has led to the displacement of millions of people and the destruction of critical infrastructure. Throughout 2019 and early 2020, Armed Opposition Groups (AOGs) increased their areas of operation creating greater restrictions on humanitarian access and placing populations at even greater risk of disease outbreaks.
In Borno State, malaria is the number one cause of morbidity and mortality. Peak disease burden occurs during and immediately after the rainy season between June and September. Reported cases have increased here by almost 10% from 279,389 in 2019 to 307,175 in 2020.
There is a prevalence of malnutrition amongst vulnerable communities and internally displaced persons (IDPs) which causes higher rates of infection, more severe symptoms and complications in treatment.
Other vector-borne diseases that are present in Nigeria such as dengue and yellow fever, continue to increase as conditions worsen for IDPs and host communities. There is a risk of diarrheal diseases (such as cholera) spread by pathogens in unsanitary conditions and by common flies.
Compounding all of these disease risks is the prevalence of malnutrition amongst at-risk communities and IDPs, causing higher rates of infection, more severe and dangerous symptoms, and complications in treatment.
Main activities:
Indoor Residual Spraying (IRS) campaign: In 2022 the second annual IRS campaign protected around 400,000 people in camps and communities.
Information, Education and Communication, and Behaviour Change (IEC/BCC) activities to promote benefits of IRS and ensure take up is high.
Larval Source Management (LSM): Targeting breeding sites to reduce the number of vectors in the early development stages (larvae and pupae).
Hygiene promotion (HP) activities
Operational research to rest effectiveness of a new vector control tool.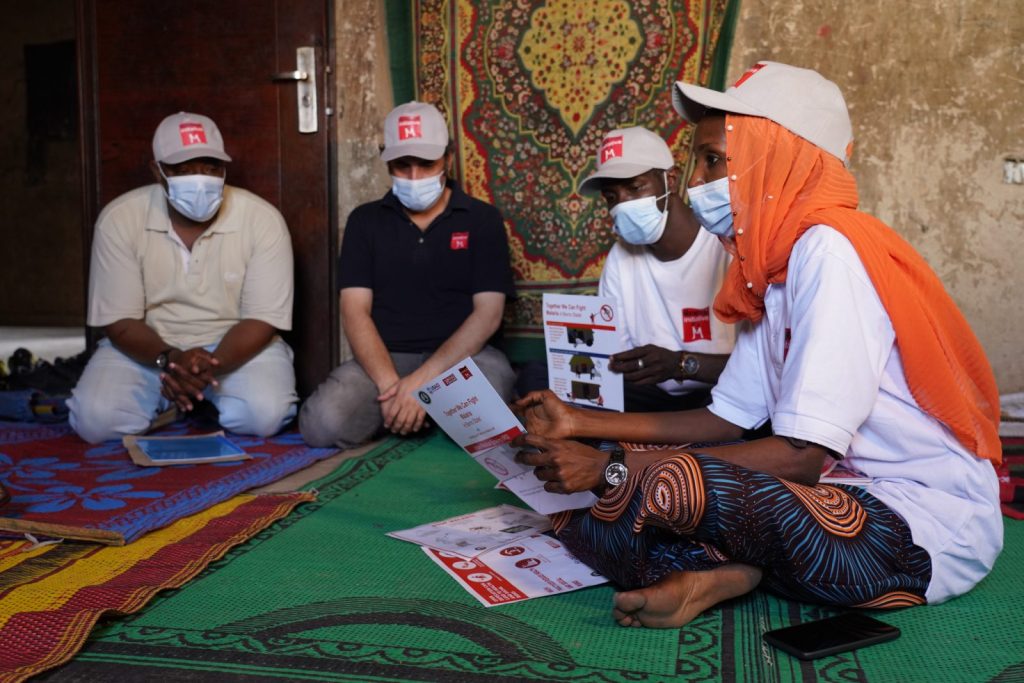 Malaria control
While endemic in Borno State malaria morbidity is most significantly experienced during the rainy season from July-September. Fresh surface water from rainfall creates breeding grounds for the anopheles malaria vector, causing these spikes in recorded malaria rates. Transmission continues to increase annually, highlighting the urgent need for intervention.
Between February and July 2021, The MENTOR Initiative conducted Indoor Residual Spray (IRS) and Information Education and Communication and Behaviour Change Communication (IEC/BCC) campaigns targeting 386,538 people in Monguno, Maiduguri, and Jere. This included 116,537 Internally Displaced Persons (IDPs) across 12 camps and 58,000 host community members in Monguno, as well as 212,520 IDPs living in 17 camps in Maiduguri and Jere.
Full details are available in the report on the impact of indoor spraying and education campaign: The MENTOR Initiative Indoor Residual Spray & IEC 2021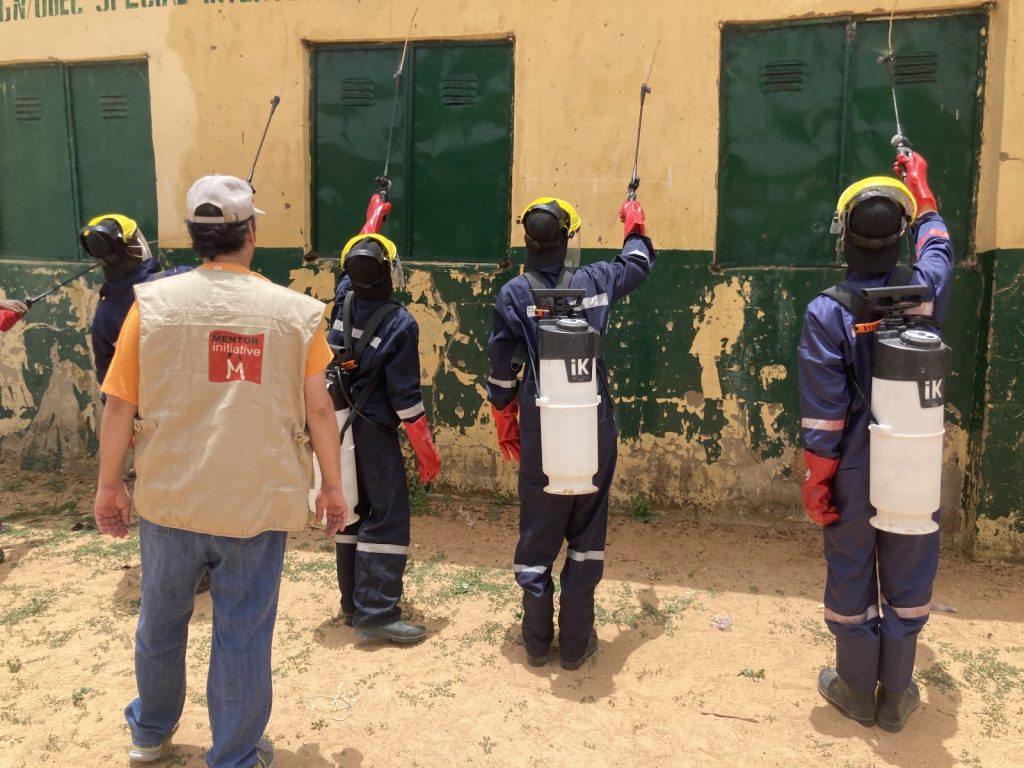 Partnerships
The United Nations Foundation's United to Beat Malaria campaign (formerly Nothing But Nets) joined forces with Envu (formerly Bayer) and MENTOR Initiative to carry out indoor residual spraying campaigns in displacement camps across Borno State, the centre of violent conflict that has displaced over 3 million people. Over 80% of the camp residents are women and children.
The project reached over 380,000 displaced people protecting them from malaria. Envu made an in-kind contribution of Fludora Fusion to this project. This innovative product is an indoor residual spray that safely protects homes from malaria for up to one year. It kills mosquitoes on contact, including mosquitoes that are resistant to other insecticides.
Watch the Youtube video about the partnership here
Supporting health facilities
With increasing Covid-19 cases in Borno potentially aggravating the precarious health system, MENTOR and SC Johnson worked together to support health facilities cope with the pandemic.
To prevent the spread of Covid-19, as well as enabling health facilities to stay open to provide other life-saving services, health facilities needed adequate disinfection to protect patients and health care workers.
Responding to this growing crisis, MENTOR developed and distributed a novel and innovative disinfection kit to health facilities, developed with and donated by SC Johnson. The kits were made up of components proven to prevent Covid-19. They contained easy-to-understand pictogram instructions, which offered a rapid and innovative new mechanism for directly protecting health facility workers and patients.
This prevented facility closures, saving lives both directly and indirectly from Covid-19. The combination of having approved components with pictorial instructions is thought to be first of its kind.
SC Johnson generously donated enough kits to support 100 health facilities in Borno state for four to six months, which benefitted up to 1 million people accessing health facilities across the state. This novel tool has potential to become a significant asset in disease control practices and policy both nationally and internationally.
Watch the campaign launch video here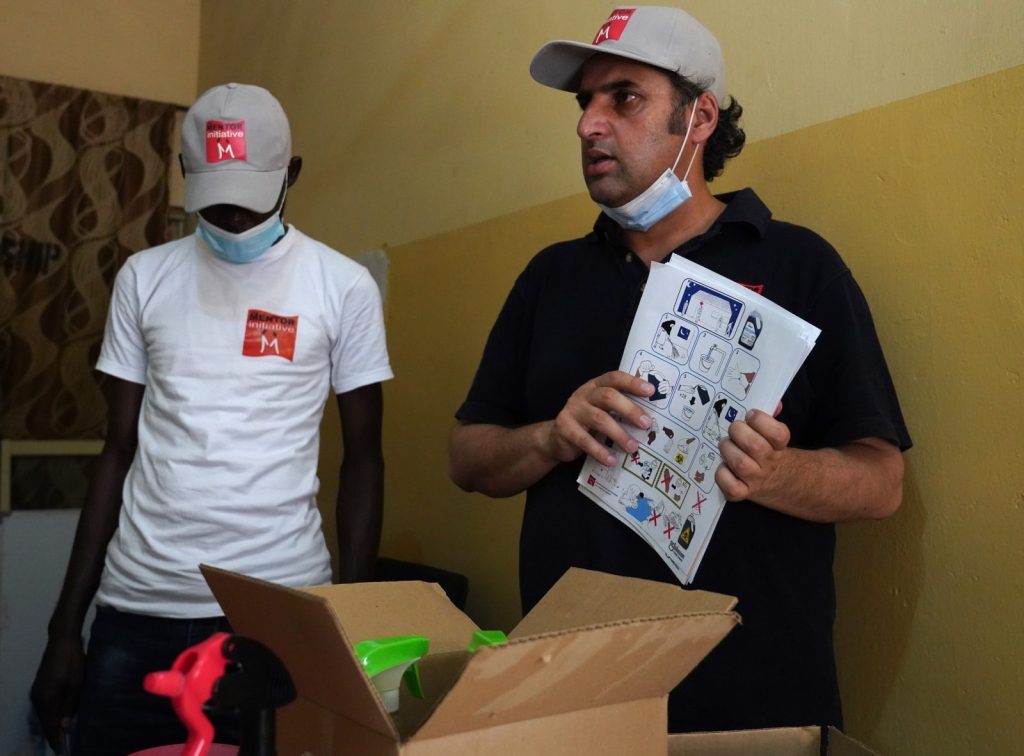 Looking ahead
 MENTOR is committed to delivering vector control and health services to the most vulnerable. We will continue to work with the Ministry of Health and partners to identify and co-ordinate activities with other NGOs to ensure that there is a comprehensive response to the needs of the people.