A vector-borne disease is caused by a pathogenic microorganism transmitted by an arthropod or other agent. Mosquitoes are one of the deadliest animals in the world, spreading diseases such as Dengue, Lymphatic Filariasis, Zika and Malaria. Vectors such as sandflies, black flies, tsetse flies and mosquitoes cause 17% of all infectious disease burden.
Transmission of vector-borne disease requires at least three different organisms:
Pathogenic agent (causes the disease e.g. a bacterium, virus or fungus)
Vector (carries the disease and disperses reproductive structure)
A human host
According to WHO, there are more than 1 billion cases and over 1 million deaths from vector borne diseases a year globally. These devastating diseases have an overwhelming impact in developing countries in the tropics.
Many different factors such as climate change, growing urbanization and changes in agricultural methods cause levels of disease transmission to fluctuate. People displaced and caught up in conflict or natural crises are even more vulnerable to VBD since little or no shelter and poor sanitation increases exposure to vector contact. Alongside malnutrition in the poorest communities, multiple infections decrease the ability of the immune system, meaning that the body cannot fight preventable diseases.
With our expertise and experience in vector borne disease, MENTOR works to educate others of the epidemiology of different types of diseases and how to prioritize key control measures. Through implementing evidence-based control programmes across the world, MENTOR provides those most in need with prevention, surveillance and control of vector borne disease.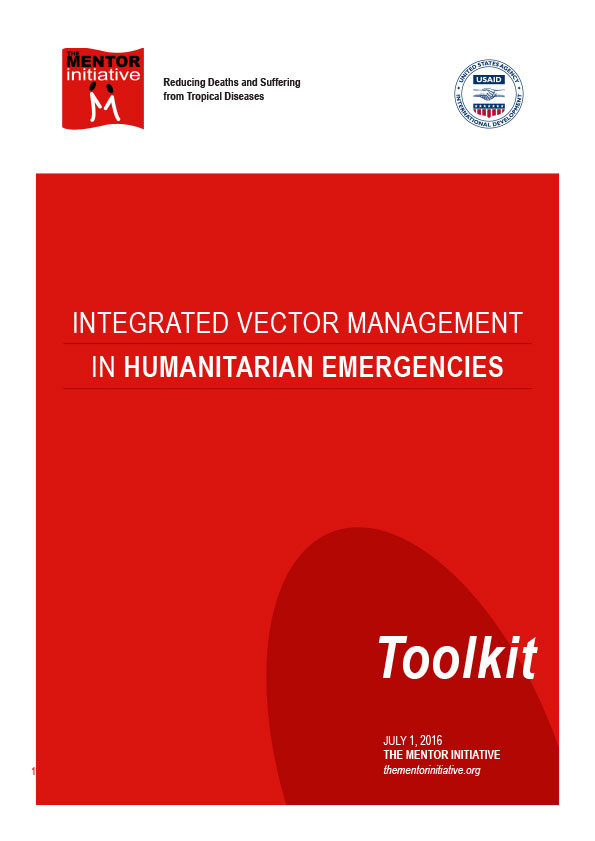 Download the Integrated Vector Management in Humanitarian Emergencies Toolkit produced by The MENTOR Initiative & USAID